Cabaret DADA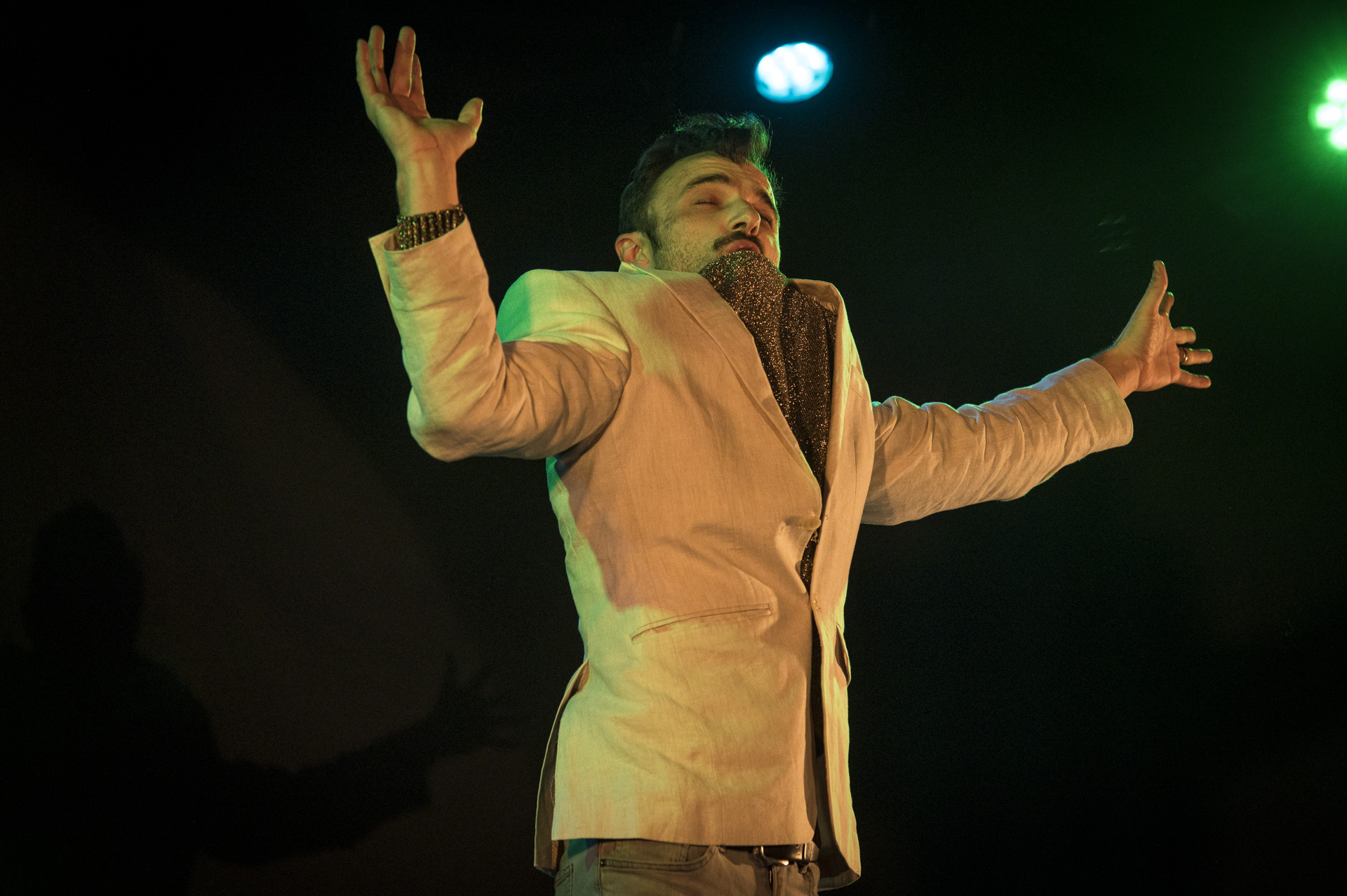 Jacques Poulin-Denis © Caroline Hayeur / Festival Phénomena
Cabaret (bilingual) – Festival Phénomena 2022, Les Filles électriques at La Sala Rossa.
"Why perform a DADA Cabaret each year? The DADA movement was initially conceived to question ideological, aesthetic and political conventions and constraints. DADA artists demand greater freedom of expression and a language that is both lyrical and heterogeneous. They seek to provoke or challenge the audience into deeper reflection. Of course, it's no longer 1915 and one could hardly claim that in contemporary Quebec artists have to fight against censorship and conventions. We are more or less free to create what we want, aren't we? What we instead retain from our DADA Cabaret is this idea of irreverence, extravagance and transgression, by inviting artists to transgress their own practice." — D. Kimm
Artistic direction – D. Kimm
Animation – Alexis O'Hara
Performances – Laurette et Arlette, Jonathan Parant, Jacques Poulin-Denis, Maxine Segalowitz, Beaver Sheppard et le duo Pleurer Dans' Douche (Rock Bière et RV Métal).